This is where you will find information on our fundraisers as well as any community events. Please call us at 781-581-1500 for more information.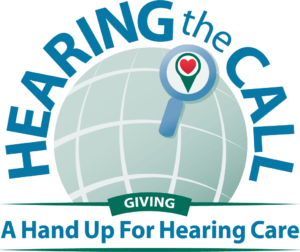 Community Hearing Clinic 
New hearing aids and related services are available for a small co-pay for those who qualify. We have partnered with the National Hearing the Call project to provide this life-changing event.
Circle of Giving
All we ask is that our recipients "pay it forward" by doing good in our community … from picking up trash to reading to a child.  We love to see the good deeds rippling out into our community.  We consider our service a hand UP rather than a hand OUT.
Important Details
Recipients must have a hearing evaluation and complete an application* by 9/24/2021. Call 781-581-1500 to make an appointment for a hearing evaluation at the Swampscott or Peabody location for Atlantic Hearing Care.
*Applicants must meet strict guidelines and approval is not guaranteed
Community Hearing Screenings:
9/2/2021 Swampscott Council on Aging
9/22/2021 Salem Council on Aging
      Tuesday April 9, 2019 6-9pm
  The Landing Restaurant
  81 Front Street, Marblehead
The Landing will generously donate 20 percent of all food and drink purchased that evening to the North Shore Hearing Foundation. This event will feature great food, raffle and gift baskets and great company!
We are extending an invitation to local Rotarians and friends to make it a "Rotary After Hours Event"!
Help us give the gift of hearing to local children and adults by making a reservation for dinner at the Landing. If you are unable to join us, please consider making a donation by check or online!
---
 
---
 Community Hearing Screenings:
9/10/2018 Marblehead Council on Aging
9/12/2018 Swampscott Council on Aging
6/13/2018 Lynn Council on Aging
Community Lectures on Healthy Hearing:
9/19/2018 Lynnfield Council on Aging
7/17/2018 Residence at Vinnin Square
6/13/2018 Greater Lynn Senior Services