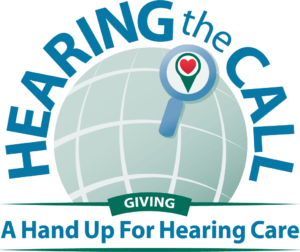 Community Hearing Clinic
New hearing aids and related services are available for a small co-pay for those who qualify. We have partnered with the National Hearing the Call project to provide this life-changing event.
Circle of Giving
All we ask is that our recipients "pay it forward" by doing good in our community … from picking up trash to reading to a child. We love to see the good deeds rippling out into our community. We consider our service a hand UP rather than a hand OUT.
Important Details
Recipients must have a hearing evaluation and complete an application* by 9/24/2021. Call 781-581-1500 to make an appointment for a hearing evaluation at the Swampscott or Peabody location for Atlantic Hearing Care.
*Applicants must meet strict guidelines and approval is not guaranteed
Community Hearing Screenings:
9/2/2021 Swampscott Council on Aging
9/22/2021 Salem Council on Aging